Health Solutions Whole Person Healthcare
Health Solutions' whole person healthcare is a shift in thinking that adjusts to our changing lifestyles and allows flexible care that not only addresses the physical symptoms, but also the emotional changes that health adjustments create. Whole person healthcare sees that we are human and recognizes that we may have emotional  shifts that are attached to our change in physical care especially as we age.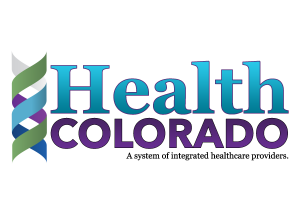 Accepted Insurance

Health Solutions Medical Center accepts Medicare, Medicaid & Friday Health Plans. All providers accept most of the following plans (there are some exceptions): Aetna, Anthem BCBS, Humana, Rocky Mountain Health Plans and United Health Care.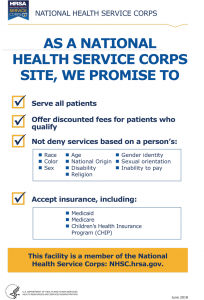 Discounts are available to patients on the basis of income and family size and no patient will be denied care due to inability to pay.
Health Solutions Diagnosis and Treatment
Health Solutions employs well skilled medical professionals that can diagnose and treat physical symptoms you may be experiencing. Our providers offer careful physical examinations and thoroughly discuss your medical history to ensure proper steps are taken to maximize a full recovery.  Testing, x-rays, blood work and other medical examination tools may be used to correctly identify the source of your concern.
Once a diagnosis is determined, we will consult with you to offer you a well-thought-out treatment plan that gives you the best opportunity for healing success and recovery.
Primary Care Medicine
Primary Care medicine allows you to build a personal relationship with a healing professional that can provide a medical home for all of your health history. Retaining a Health Solutions provider that oversees all of your healthcare options helps you to obtain patient-centered care that is  comprehensive, coordinated, accessible and committed to quality and safety.
Same Day Scheduling
Whether you need to be seen for something urgent or more preventative, we know your expectation is to be taken care of right away. Our Health Solution's Medical clinic practices an open access appointment calendar to ensure you see your doctor in a timely fashion.
This advanced idea of doctor patient care means you can see your doctor today in many cases; instead of waiting weeks in the traditional healthcare system to see your medical provider. The satisfaction of our patients and medical staff is our highest concern.  Allowing for same day scheduling helps ensure you see your provider efficiently while improving the clinical outcome of your treatment and wellness planning.
Integrated Health Care
Health Solutions offers real-time communication between a personalized team of doctors that are selected based on your wellness needs.  Our medical teams routinely have face-to-face meetings so they can discuss your patient care and communicate openly and directly with each other about your lifelong health plan.
This unique approach to medicine allows our patients integrated health care solutions that combine routine clinical practice with traditional healing arts. The result is a new medical experience focused on a patient partnership that supports wellness and healing by positively effecting your well-being.
Medical Center
41 Montebello Rd., Ste 116, Pueblo, CO 81001
Phone: 719.423.1500
Fax: 719-542-9269