It's not easy growing up. Children and adolescents typically face challenges at all ages that are unique to their genetics, individual development, past experiences, and family culture. As we recognize the individual needs of our clients, we offer a variety of services geared to meet each child's specific needs and encourage healthy development.
Our therapists, case managers, and psychiatrists share a common goal, and work together to provide services for children between birth and 18 years of age. They utilize best practices that focus on the strengths of the child and his/her family, thus promoting strong relationships and healthy futures for each child enrolled in the program.
Services we offer include:
Early Childhood Program
This program offers therapy, consultation, assessments, medication management, and/or referrals to the parents of children from birth to age eight, who have no health insurance or don't qualify for Medicaid. The cost is based on a sliding scale fee. Daycare providers, Headstart, or preschool teachers can also access services when working with children who exhibit problem behaviors.
Children's Psychiatry
Health Solutions employs a team of board-certified child psychiatrists who have extensive knowledge in the diagnosis and treatment of all childhood behavioral health disorders. They work closely with the child's therapist and case manager to ensure seamless and effective treatment.
Therapy & Case Management
Our masters-level therapists offer child-centered, strengths-focused, evidence-based, and culturally-sensitive therapy to children enrolled in the program. Our case managers are skilled in helping families identify their specific needs and locate the appropriate resources to meet those needs. Wrap-around services are available.
First Episode of Psychosis: Ascent Program
The Health Solutions Ascent Program serves teens and young adults from the ages of 15-29 that have experienced symptoms of psychosis for the first time. Our team of certified behavioral health professionals has the capability of providing comprehensive treatment, education, therapy, and support services such as: case management, care coordination services, individual therapy, and more.
Home-Based Services
Home-Based Services are community-based services designed around the specific needs of the client and client's family. Health Solutions Masters-level therapists offer case management and child-family centered, strength-focused, and evidence-based therapies in the home or community.
School Based Services
Our therapists can provide focused, short-term treatment to students with emotional and/or behavioral problems. They will also work with school staff, parents, and guardians in coordinating intervention and treatment services for these students.
Skilled therapists are available at District 60 and District 70 elementary, middle and high schools throughout Pueblo county.
Adolescent Substance Use Treatment Services
Using interactive, age-appropriate and research-based curriculum, we offer outpatient substance use treatment services for adolescents, ages 13-18 who are struggling with substance use issues, or at risk for substance use. Topics include: education about effects of drug & alcohol, healthy coping skills, peer pressure, refusal skills, values clarification and decision –making.
Multisystemic Therapy (MST)
MST is an evidence-based program that empowers youth (aged 12 – 17) and their families to function responsibly over the long term. MST reduces delinquent and antisocial behavior by addressing the core causes of such conduct – and views the client as a network of systems including family, peers, school, and neighborhood. Therapists have small caseloads and provide services in the home at times convenient to the family. The average length of treatment is between 3 and 5 months, and therapists and provider agencies are held accountable for achieving change and positive outcomes. 
Treatment may consist of any one or combination of the following, in order to help each child in the most effective, least restrictive manner:
Individual Therapy
Family Therapy
Sibling Therapy
Medication Management
Offers the opportunity to meet with fellow peers who are experiencing similar issues and difficulties. The following groups are offered for parents and children, and available based on need:
Multisystemic Therapy (MST)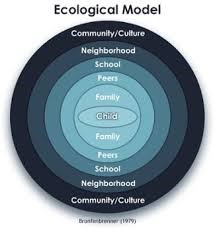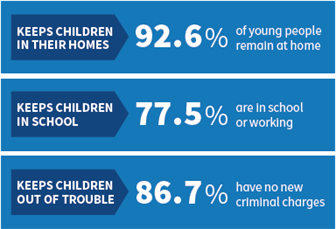 Youth and Family Services
1012 West Abriendo Ave.
Pueblo, CO 81004
1591 Taos Road
Pueblo, CO 81006