First Episode of Psychosis
Anyone can develop psychosis. Many people see or hear things that others do not, or have unusual ideas. Psychosis is only a problem when it is causing significant distress or harm. Psychosis affects 3 in 100 people and usually occurs for the first time between 15 and 30 years of age.
The Health Solutions Ascent Program serves teens and young adults from the ages of 15-29 that have experienced symptoms of psychosis for the first time. Common symptoms of psychosis may be:
Hallucinations (seeing, hearing feeling or tasting things that other people don't)
Feeling overwhelmed by sensory information (lights seem too bright, noises too loud)
Difficulty filtering stimulation from the environment
Delusions (false personal beliefs based on incorrect inferences about reality which are inconsistent with culture and previous beliefs, and which are firmly sustained in spite of evidence or proof to the contrary)
Confused thinking or speech
Difficulty doing ordinary things (often includes problems with memory, attention, putting thoughts together)
Who can benefit from Ascent?
The ASCENT Program is appropriate for the following:
Teens and young adults ages 15-29 years of age experiencing hallucinations and /or delusions
Recently diagnosed with a psychotic disorder with the onset of symptoms occurring within the last 24 months
Psychotic Disorder identified in the Diagnostic and Statistical Manual of Mental Disorders (DSM)-5 including schizophrenia, schizoaffective disorder, schizophreniform disorder, brief psychotic disorder, and unspecified psychotic disorder.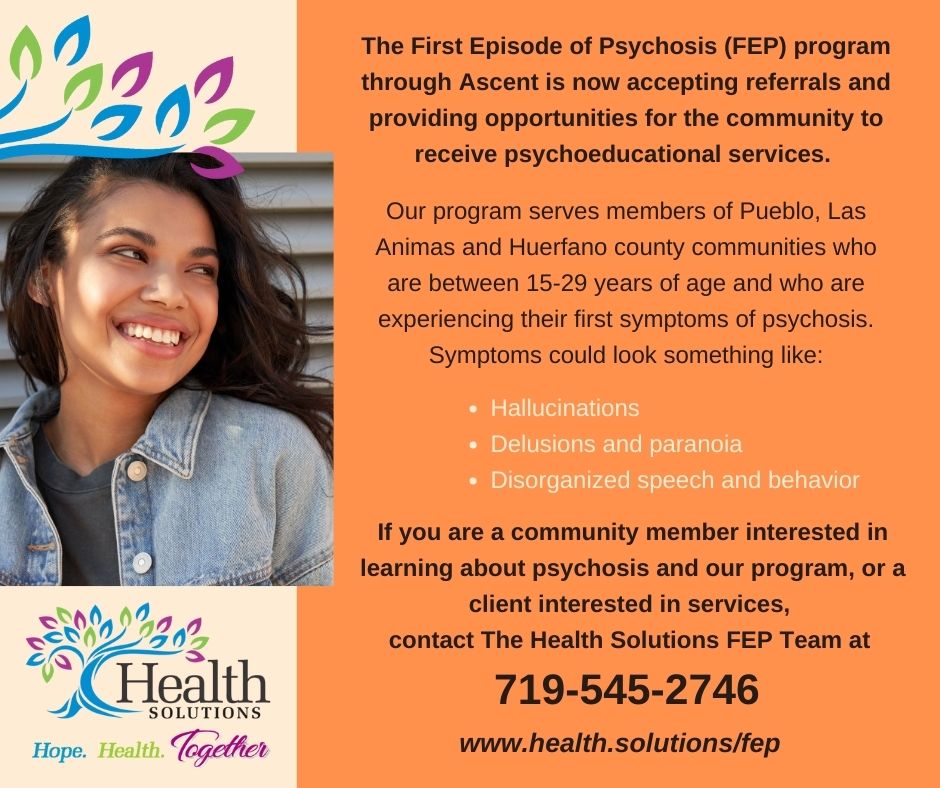 * Exclusion criteria for admission to the ASCENT Program are psychotic symptoms that are secondary to the following: pervasive developmental disorder, medical or neurological disorder, drug or alcohol use, bipolar disorder with psychotic features, depressive disorder with psychotic features, clients outside the age range of 15-29 years upon admission, and/or clients who experienced an onset of psychotic disorder more than 24 months.
Health Solutions ASCENT Program operates as a continuous treatment service. Our team of certified behavioral health professionals has the capability of providing comprehensive treatment, education, therapy, and support services such as:
Case Management

Coordination of Healthcare Services (such as medical and dental care)
Coordination of Legal Requirements, as needed

Probation, behavioral health court, etc.
Social services

Care Coordination Services
Individual Therapy
Family and Client Education and Support
Medication Assessment and Management
Peer Specialist
Substance Use Services
Vocational Services
Educational Support
Housing Support
Crisis Services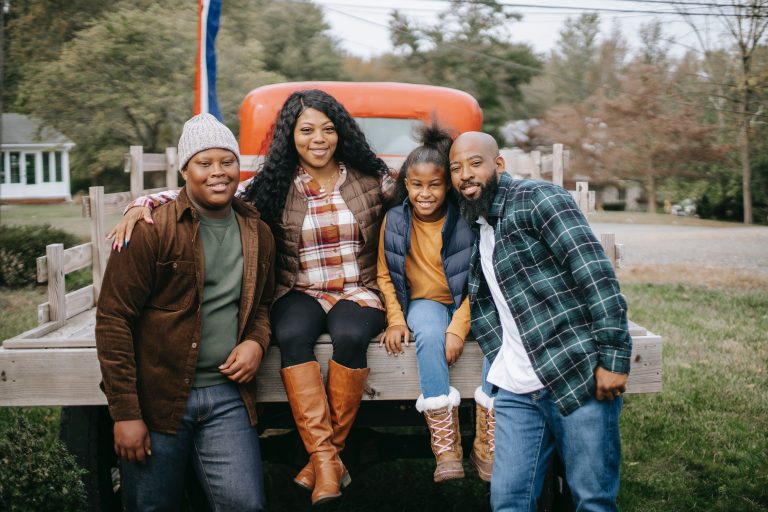 Our Youth and Family Services
Our programs at Youth and Family Services encourage healthy development through a variety of individualized services geared to meet the specific needs of children and their families.
Our clinicians, case managers and behavioral health care providers work together to provide services for children between birth and 18 years of age. They utilize best practices that focus on the strengths of the child and their family or caretakers, thus promoting strong relationship and healthy futures for each child engaged in services.
Health Solutions Youth and Family Services provides innovative programs such as Early Childhood Services, School-based Services, Home-based Services, Multi-systemic Therapy (MST), Intensive Outpatient Services (IOP), ASCENT
Program, and Adolescent Drug and Alcohol Services.
Youth and Family Services
1012 West Abriendo Ave., Pueblo, CO 81004