Have you been affected by COVID-19?
We can help.
Pueblo:
719-568-2564

Las Animas/Huerfano:
719-568-1627
In partnership with Health Solutions, Colorado Spirit exists to assist those impacted by the COVID–19 pandemic. Our team is committed to connecting individuals with quality services and support.
Serving Pueblo, Huerfano and Las Animas counties.
Pueblo's COVID-19 Hotline 719-583-4444
Where can I get Vaccinated?
Getting vaccinated is the best way to protect yourself from COVID-19. Anyone age 12 and older is eligible for a COVID-19 vaccine. Colorado Vaccine Finder
Health Solutions Crisis Living Room, open 24/7. Visit 1310 Chinook Ln. in Pueblo or call 719-545-2746.
_____
Colorado Crisis Services offers free, confidential, professional, 24/7 support.
Call 1-844-493-8255
Text "TALK" to 38255
_____
2-1-1 is a confidential and multilingual service connecting people to vital resources across the state. No matter where you live in Colorado, you can find information about resources in your local community.
 Call 2-11 or (866) 760-6489
 Text your ZIP CODE to 898-211

Pueblo County COVID-19 Drive-Thru Testing
Pueblo's Drive-Thru COVID Testing site located at the Pueblo Mall is open 8AM-5PM, Monday-Saturday. 3201 Dillon Drive, Pueblo, CO 81003
____________________
Check your symptoms. Testing is open to anyone with symptoms of COVID-19, including: fever or chills, cough, new loss of taste or smell, shortness of breath or difficulty breathing, fatigue, muscle or body aches, headache, sore throat, congestion or runny nose, nausea or vomiting, diarrhea.
Think you've been exposed to COVID-19? You may want to get tested. Wait about 7 days after the date you think you were exposed before getting tested. Otherwise, it might be too early in the virus' incubation period, meaning there won't be enough viral material for the test to detect.
Individuals tested must be inside an enclosed vehicle for safety. No walk-ups or motorcycles are allowed through the testing site. 
The site is open to neighboring counties. No physician order or insurance is required, and all testing is free. 
When going to the community testing site, a nasal swab sample is collected by MAKO staff. Testing will be provided to individuals 2 years of age or older. 
Community Testing is provided by Mako Medical. Se habla Español.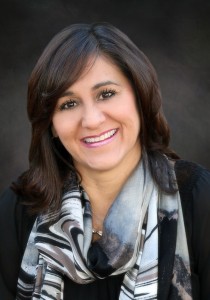 Sandy Gutierrez
Chief Experience Officer
Program Director
Kristi-Raye Beaudin
Team Lead
Support Line Specialist
719-568-2564
kristirayeb@health.solutions
Karlee Salas
Media/Communications Specialist
719-568-2324
karlees@health.solutions