Health Solutions' 4th Annual
Join us for a festive atmosphere with unlimited Mexican food, all you care to drink margarita bar, face painting, photo booth, chance games, modern cirque style entertainment, and traditional entertainment. Stay for the after party with Segurs Entertainment!
This is a Dia de los Muertos themed event – cocktail or theme attire preferred! This is an adult only event and you must be 21 years+ to attend.
This year's fundraising focus is to create a robust "client fund" that will allow us to assist with social determinants of health for our clients. Social determinants are the conditions under which people grow, live, work, and age. Studies show that access to improved social determinants can significantly increase the quality of life and lead to better health and success in recovery.
This 4th Annual Dia de los Muertos themed event benefits Health Solutions, a 501c(3) non-profit organizaton. Health Solutions is a community based behavioral health organization in the Southeastern Colorado counties of Pueblo, Huerfano, and Las Animas.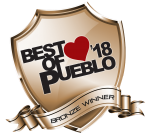 Thank you to all of those who donated, our vendors, entertainment, face painters, volunteers, and ticket holders. You help make this event a success!